Read Time:
8 Minute, 0 Second
Art has always been a powerful form of expression, allowing artists to convey their thoughts, emotions, and creativity through various mediums. In recent years, artists have found innovative ways to turn their art into profit through the creation of printed merchandise. This exciting trend not only empowers artists but also provides consumers with unique, personalized products. In this extensive article, we will delve deeply into the world of printed merchandise, exploring its history, benefits for artists and consumers, challenges, and the evolving landscape of this creative business venture.
The Evolution of Printed Merchandise
The concept of printed merchandise has been around for centuries, but it has evolved significantly in recent years. Traditionally, printed merchandise consisted of items like posters, postcards, and limited-edition prints sold in galleries or at art fairs. However, the digital revolution and the rise of e-commerce have transformed this industry.
Digital Printing Technology: Advances in digital printing technology have revolutionized the production process. This technology allows for highly detailed and intricate designs to be printed on a vast array of surfaces, from clothing to home decor items.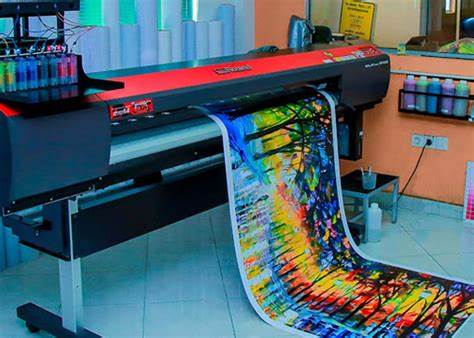 Online Marketplaces and Print-on-Demand Services: The rise of online marketplaces and print-on-demand services has democratized the creation and distribution of printed merchandise. Artists no longer need to invest in costly inventory or worry about manufacturing and shipping logistics. Platforms like Redbubble, Society6, Printful, Teespring, Zazzle, CafePress, and Spreadshirt offer artists the tools and infrastructure to turn their art into a wide range of merchandise. They can simply upload their designs, and the platform takes care of production, fulfillment, and shipping.
Customization and Personalization: Today's consumers crave unique and personalized products. Printed merchandise caters to this demand by offering customers the opportunity to express their individuality through products featuring exclusive artwork.
History: The history of printed merchandise can be traced back to the early days of printmaking when artists like Albrecht Dürer created woodcuts and engravings that could be reproduced and sold as art prints. However, the mass production of printed merchandise really took off in the 20th century with the advent of offset printing and screen printing techniques.
Benefits for Artists
Diversified Income Streams: Printed merchandise provides artists with an additional source of income. Instead of relying solely on traditional art sales or commissions, they can earn royalties from the sale of their merchandise, diversifying their revenue streams and providing financial stability.
Exposure and Recognition: The widespread use of printed merchandise can lead to increased exposure and recognition for artists. When customers wear or use products featuring an artist's work, they become walking advertisements, potentially introducing the artist's work to a wider audience.
Artistic Freedom: Printed merchandise empowers artists to maintain full creative control over the designs they choose to print on various products. This creative freedom allows them to experiment with different styles, concepts, and mediums, expanding their artistic horizons.
Global Reach: Online platforms offer artists the opportunity to reach a global audience. Artists can connect with art enthusiasts and customers from different parts of the world, transcending geographical boundaries.
Monetizing Existing Art: Printed merchandise allows artists to monetize their existing artwork. Pieces that may not have sold as original paintings or prints can find new life and appreciation when translated onto various merchandise.
Art as a Lifestyle Brand: Some artists have successfully turned their art into a lifestyle brand, leveraging their unique style and vision to create a consistent and recognizable identity that resonates with consumers beyond traditional art forms.
Benefits for Consumers
Unique and Personalized Products: Consumers can find one-of-a-kind items that reflect their personal taste and interests. Whether it's a T-shirt with a stunning illustration or a coffee mug featuring a witty quote, printed merchandise adds a unique and personalized touch to everyday items.
Direct Support for Artists: Many consumers appreciate the opportunity to support their favorite artists directly. When they purchase printed merchandise, they know that a portion of the sale goes directly to the artist, helping them sustain their creative endeavors.
Emotional Connection: Owning merchandise with art they love fosters an emotional connection between consumers and the artists. It's more than just a product; it's a piece of art that resonates with them on a personal level, enhancing their overall experience.
Variety and Accessibility: Printed merchandise offers a wide range of products, making art accessible to a broader audience. Whether you're an art collector or someone looking to add a touch of creativity to your life, there's something for everyone.
Customization Options: Many print-on-demand platforms allow consumers to customize products with their preferred artwork, colors, and text. This level of personalization ensures that each item is unique and tailored to the individual's preferences.
Art as a Statement: Printed merchandise can serve as a form of self-expression and a means to convey personal beliefs and values. Consumers can use art-infused products to make statements about their identity and interests.
Challenges and Considerations
While the world of printed merchandise offers numerous benefits, it also presents challenges for both artists and consumers:
Quality Control: Maintaining consistent quality across various products can be a challenge. Artists need to choose reliable printing partners and carefully monitor the production process to ensure their artwork is accurately reproduced, colors are consistent, and materials meet quality standards.
Copyright and Licensing: Artists must be vigilant about copyright and licensing issues, especially when using characters, logos, or other copyrighted material in their designs. Clearing these rights is essential to avoid legal complications and potential lawsuits.
Market Saturation: The popularity of printed merchandise has led to market saturation in some niches. Artists must find ways to stand out and effectively market their products, possibly by developing a unique artistic style or targeting specific niches.
Fulfillment and Shipping: While print-on-demand services handle production and fulfillment, artists need to consider shipping costs and delivery times, especially for international customers. Offering transparent shipping options and tracking can enhance the customer experience.
Competition: The sheer volume of artists and designers entering the printed merchandise market means increased competition. Artists must invest time in building their brand and marketing their products effectively to capture the attention of potential customers.
Design Adaptability: Not all artwork translates seamlessly to all types of merchandise. Artists must consider how their designs will appear on various products, taking into account factors like scale, color, and the unique characteristics of each item.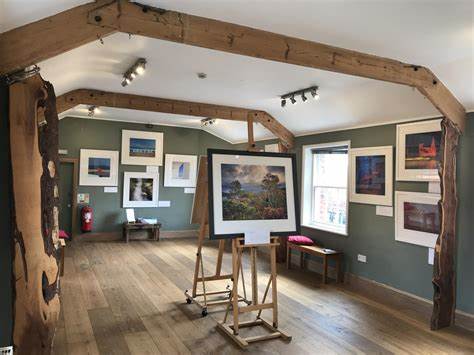 The Evolving Landscape
As technology continues to advance and consumer preferences evolve, the world of printed merchandise is constantly changing. Here are some trends and developments to watch for:
Sustainability: Increasing awareness of environmental issues is driving demand for eco-friendly and sustainable merchandise. Artists and print-on-demand platforms are exploring options like organic cotton, recycled materials, and eco-conscious printing processes to meet this demand.
Augmented Reality (AR) and Virtual Reality (VR): Emerging technologies like AR and VR are being integrated into the printed merchandise industry. Customers can use their smartphones to scan products and experience interactive, immersive content related to the artwork, enhancing their engagement and connection with the art.
Collaborations and Limited Editions: Collaborations between artists and brands, as well as the release of limited-edition merchandise, are becoming increasingly popular. These exclusive releases create a sense of urgency among consumers and can lead to increased sales and recognition for artists.
Art NFTs and Blockchain: The intersection of art and blockchain technology is opening up new possibilities for artists to tokenize their work as non-fungible tokens (NFTs). This allows for the creation of unique digital assets that can be bought and sold securely on blockchain marketplaces.
Artisanal and Handmade Merchandise: In contrast to mass-produced items, some artists are embracing artisanal and handmade approaches to printed merchandise. This adds an element of craftsmanship and uniqueness to their products, catering to a niche market that values authenticity.
Interactive and Multisensory Experiences: Artists are exploring ways to create interactive and multisensory experiences through their merchandise. This might involve incorporating scents, textures, or sound elements into the products to engage consumers on a deeper level.
Art Galleries and Exhibitions: Some artists are using printed merchandise as a bridge to more traditional art forms, with printed items becoming part of gallery exhibitions. This blurring of lines between digital and physical art showcases the dynamic nature of the printed merchandise industry.
Printed merchandise is revolutionizing the art industry by turning creativity into profit for artists and offering consumers a world of unique, personalized products. It provides artists with a platform to showcase their work, reach a broader audience, and generate income from their passion. For consumers, it offers a chance to own items that reflect their individuality while directly supporting the artists they admire.
As technology continues to advance and consumer preferences evolve, the world of printed merchandise is poised for continued growth, benefiting both artists and art enthusiasts alike. This dynamic industry is a testament to the enduring power of art in our lives and its ability to bring joy, meaning, and profit to those who create and appreciate it.
Whether you're an artist seeking to expand your creative horizons or a consumer looking for that perfect, one-of-a-kind item, printed merchandise offers a world of possibilities waiting to be explored. It bridges the gap between art and everyday life, enriching both with creativity and personal expression. The journey of art turning into profit through printed merchandise is a testament to the limitless potential of human creativity and the ever-evolving landscape of the art market. It is a journey that continues to evolve, offering new opportunities for artists and exciting possibilities for art enthusiasts worldwide.